Being stuck in a toxic relationship is exhausting. Dating became confusing and disappointing.
But there is always hope. There are so many ways to feel empowered and confident, reset your mindset and approach, change negative patterns and limiting believes into successful programs. And there are so many good men and women out there. I promise you.
We live in different times. We are a different generation. Dating and relationships changed and evolved dramatically. Our values and ways of interacting and communicating also evolved, which led to challenging dating and complicated relationships between men and women.
So many of us feel insecure, hopeless, disillusioned, abandoned, betrayed, hurt, misunderstood, powerless, weak, and afraid of either breaking up or starting something new.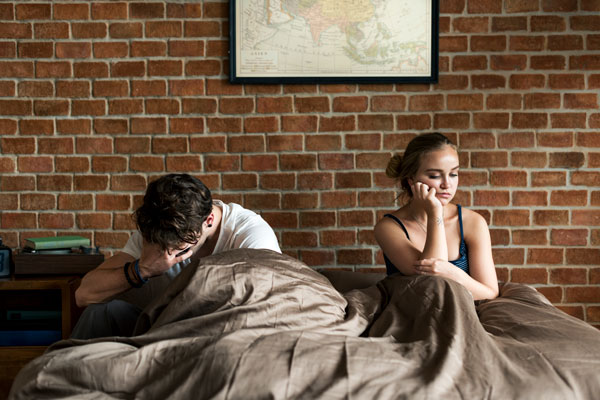 It's time to start investing in yourself. You have to think about who you are and what your goals are. You need to believe in your capabilities, strengthen your communication skills, work on your attitude and mindset, and become a go-getter instead of hiding behind excuses and old negative patterns. 
Nobody is perfect, and nobody has a fully accomplished life.
But the reality is that you have enough strength and resources to be the best version of yourself, whether single, coupled, or heartbroken.
I understand your pain and I resonate with you. I have also been there and I know so well how it is.
My mission is to serve and guide you through life challenges and help you find answers to your questions, clarity, and ways to replace those limiting beliefs with new healthy ones. 
Life does not come with an instruction manual. Us humans, just have to figure things out to move on and build a happy fulfilled existence. And sometimes it's not easy at all. This is why I am here. To help and support you. Just as I have already helped and empowered so many people to face and conquer their fears, beat obstacles and create meaningful relationships.
And as cliche, as it sounds there is light at the end of that tunnel. Always. If it worked for me it will work for you too. Please remember that. 
Identify the reasons that are keeping you away from picking the right partner. 

Together we make a plan that will strengthen your abilities to find the partner you are looking for 

Substitute limiting beliefs, negative patterns, and behaviors with strong affirmations and powerful positive habits and thoughts about yourself and everyone else around you.
You will feel happy, confident, and loved, whether single or in partnership.

You will not repeating the same old mistakes because you have learned your lessons.

You are moving on with faith and being focused on all important areas of life.

You will give yourself the self-respect and self love you truly deserve because only loving yourself you will teach others to love you. 
Huda
33 years old
I was against coaching because I thought only therapy works. I used to believe coaching is done by amateurs and people who are too lazy to study psychology. Until I met Iris. And first of all, I felt sorry for being so judgmental about coaching. At that time I was going through a rough breakup, and I was so down and lost. I met her through mutual friends, and we had a great chat about what coaching is and the successful results it can bring. Talking to her and listening to her empowering way of looking at the full part of the glass gave me hope and made me smile again. Small things, but they matter so much. I said I had nothing to lose, and I could give it a try. After a few sessions with her, I felt so much better. I regained my self-confidence, understood that putting myself first is essential, and above all, I got back my confidence, and as a result I am back in the dating scene.
Mason
35 years old
One of the best things that happened to me was to meet Iris. And another best decision was to start working with her. I love her style. Very straightforward, blunt, but at the same time kind, sweet, and very caring. Iris has so much positive energy and so much knowledge to share. And what I like even more is her dedication and passion. During my sessions with her, I felt like she was not just doing a job, and she was 100% involved and cared about me having the love I deserve in my life. I highly recommend Iris to anyone looking to become a better version of themselves or to anyone who feels like they are stuck in their single life, have a problematic relationship, or going through a difficult breakup.
Joanna
38 years old
Through my coaching sessions with Iris, she has always given me hands-on solutions. Through brainstorming, soul searching, and on-point questions, she has helped me reach conclusions that were already there, but I couldn't see by myself. She has been guiding me to allow my authentic self-expression to emerge and realize my wants, desires, and boundaries in a relationship to connect and create a meaningful relationship. She is receptive to my issues and considerate in the sessions provided. I couldn't ask for a better coach! Thank you, Iris!
Lauren
41 years old
I was in a toxic relationship for years, and working with Iris was a great choice and investment for me. I was a mess when I met her, but I can honestly say I can see a massive change after a few sessions. Real change that I haven't seen in years. She opened my eyes, and she helped me improve skills such as communication and work on my limiting beliefs. I am still a work in progress, but I know I am on the right track because of Iris. Thank you, you are a blessing in my life. And from whoever is looking for a relationship coach, go for it. Iris is very approachable, easy to talk to, humble, fun, and super professional.
We are surrounded by so much confusion, desillusion, insecurity and pain. With a personalized plan you will finally know what to do.
But you are not alone on this journey. My mission is to help you achieve your personal and relationship goals. 
You can start today by scheduling a free 15 min chemistry call and we will decide together which of the below packages suits you best.
Note: If you want to book a coaching session with me and the calendar is fully booked or you prefer another timing, drop me an email at iris04091111@gmail.com 
AED500
Single Session
A first 1:1 session is the ultimate icebreaker of getting to know each other, understanding the benefits of coaching, identifying what kind of support you need, what program fits you best, and what are the goals you want to achieve.




Let's Get Started
AED1800
4 Sessions
The Starter Journey is a tailor made program strategically focused on your personal development. Whether you are single and alone, in a dysfunctional relationship or heartbroken there is always hope. Together we will develop a roadmap that will change everything.




Let's Get Started
AED3200
8 Sessions
A session or two of coaching is better than nothing. It means you are aware that you need support and guidance. But going deep into the root of the problem means taking a serious commitment towards yourself. Seeing improvement and change takes some time, patience and hard work. But with self-trust, perseverance and consistency life-changing results are guaranteed.
Let's Get Started
Talking is better than writing. Join a different kind of show where Everybody is Somebody. Where everyone has a voice, a story to share, and an opinion. We will discuss dating, relationships, the Dubai dating scene, challenges at work, women empowerment, what men and women want, cabin crew lifestyle and more. Welcome to the Best Talk in Town. A raw, unfilterest, honest, open show, hosted by Iris – A Dubai Girl's Digital Diary.